Kim Anderson and her family have the pleasure of waking up every morning in a debt free home. They truly owe no man anything…but the debt of love.
In 2 years, the Andersons did what many Americans spend a lifetime doing – they paid off their entire mortgage. Hallelujah! Just let that sink in for a moment…
Kim shares frugal tips on her blog, The Thrifty Little Mom. She allowed us pry into the mortgage-debt-free side of life for this New Year New You 2015 profile.
I had a good laugh at their "mortgage burning" party. How will you celebrate paying off your home?
1. Did you have any other debt in addition to the mortgage? If so, how long did it take to retire that debt?
The only debt we had when we began our debt free journey was $93,000 left on our home mortgage. It took us just under 2 years of scrimping and saving to pay it off. I used the cash envelope system for our budgeting and anytime we had money left in the envelopes I went and put it on the principal of the house at the bank. When we got gifts for Christmas, birthdays or tax returns, it went onto the principal of the house. We also set up automatic principal payments in addition to paying our normal monthly house payment.
2. How long had you been in the house before deciding to pay off the mortgage early?
We lived in our home about 1 year before we found Dave Ramsey's Total Money Makeover.
3. Who's idea was it? Did anyone need convincing to attempt this goal?
I have to admit that it was Dave Ramsey's idea. I read the book after I got sick and tired of dealing with fraudulent charges on my credit cards. I checked it out at the library, read it in one afternoon and was ready to discuss it with my husband as soon as he got home from work. I'm the spender and my husband is the saver so it wasn't that hard to convince him after we slept on the idea for one night.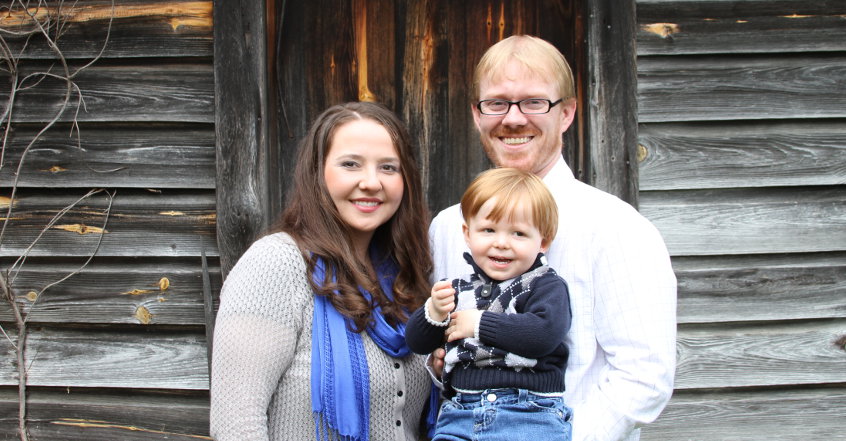 4. Do you have plans to buy another house in the future or are you set to stay in your current home for the foreseeable future?
We do have plans to buy another in house in the future hopefully on lots of land. We've already started making monthly pretend "mortgage" payments to ourselves to save up enough to buy it in cash when that day arrives.
5. How did you celebrate being mortgage free?
Instead of doing a mortgage burning party, we hosted a mortgage shooting party with our closest friends. We took the mortgage down to the shooting range, hung it up and used it as a shooting target. We had a catered barbecue lunch, played games and roasted smores around the bonfire. It was a blast!
6. What suggestions do you have for others who want to attempt this same feat?
Read Dave Ramsey's Total Money Makeover. Change your mindset to line up with the idea that debt is dumb. Get on the same page with your spouse and don't let any thing or any person stand in the way of obtaining your goal. It's only a season of life and when you are done with the pain of cutting back your spending you'll be free from debt. I also suggest listening to the Dave Ramsey show (which is available all the time online) to keep you motivated. People regularly call in to give "debt free screams". Another great show to listen to is the His and Her Money Show Podcast with Talaat and Tai McNeely.
Before you go, get your FREE copy of our tips to save more money!